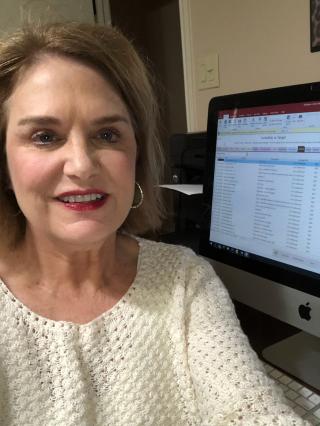 Lori VanHoozer
Lori is a personal injury paralegal and is responsible for assisting in all aspects of the practice -- drafting documents, pleadings, discovery, working with adjusters and defense counsel and maintaining contact with clients. Additionally, she coordinates and maintains the calendar for depositions, mediations and trials which are part of her docket.

Why She Cares
Being raised in a small town in West Texas, Lori knew most everyone in town and neighbors helped neighbors. This caring nature was instilled in and carries on in her as helping others (and animals) is one of her strongest personal values. She cares about each client and wants to see others held accountable for the wrong actions that have injured those whom the firm represents.
Education/Experience
Associate of Applied Science in Legal Assistance, 1992
Certified Paralegal (CP), 1992
Personal
In her spare time, Lori enjoys spending time with her family and is passionate about bringing No Kill to West Texas shelters. She is the treasurer of Fix West Texas, a 501c3 nonprofit corporation, whose mission is to make spay/neuter services and other preventative care both affordable and accessible to all areas of West Texas.