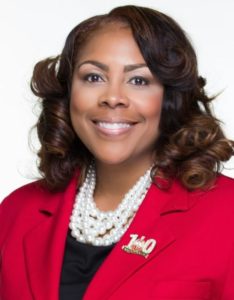 Nicole R. Taylor
Nicole oversees our transaction and governmental entities practice. She also participates in our litigation group. Nicole is an industry expert in Texas real estate law and public housing law.
Why She Cares
Nicole believes that everyone should have equal access to quality legal representation. Her father died in a horrible traffic accident when she was only two years old. He was struck by a commercial trucking company's driver. Her grandparents were poor and unsophisticated in legal matters.

The system should have protected them from the corruptible coercion of the trucking company's insurance company and legal counsel. A healthy, strong 26-year-old's life was only worth $5,000 in 1971.

Nicole's 'why' is for him and her family. Her mission is to use her knowlege and will to fight and make sure this atrocity never happens again.
Education
Juris Doctorate: Southern Methodist University School of Law, 1996
Undergraduate: Accounting, Clemson University, 1992
Admissions & Accomplishments
U.S. District Court for the Northern District of Texas
Texas State Bar Association – member, African-American Lawyers Section
Texas Trial Lawyers Association
J.L. Turner Legal Association
Community Organizations
Delta Sigma Theta Sorority, Inc. - member since Spring 1995
NAACP - Life Member
Sisters Network - member, Dallas chapter
Personal
Nicole devotes her time to family and public service. If she is not spending time with her husband, Larry, she is supporting her 3 children's collegiate activities and endeavors.
She is a 25-year member of Delta Sigma Theta Sorority, Inc. and serves in State and Regional leadership positions. Nicole is a sought-out trainer on leadership and the Sorority's policies and programs.
Nicole is also a recent survivor of breast cancer and supports initiatives that support and inform African American women about their health and breast cancer diagnoses.
If Nicole isn't with her family or serving the Sorority, she is a fanatical fan of Clemson football and anything related to collegiate football, especially when it's the ACC vs. the SEC.