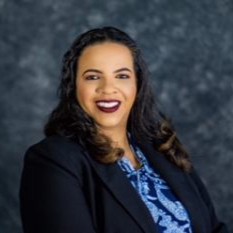 Valerie D. Baston
Valerie has been a practicing Texas attorney for almost twenty-three years and spent the majority of her career as an Assistant District Attorney in the criminal and civil sections. She decided to leave the District Attorney's Office for private practice with a focus on criminal defense and plaintiff work because she believed she could make more of a positive and personal impact on her clients.
Why She Cares
Valerie believes everyone deserves great legal representation. Whether it is a criminal case or a personal injury claim, Texans need attorneys that will fight for their rights.
Education
Juris Doctorate: Thurgood Marshall School of Law, Texas Southern University
Undergraduate: B.A. History, University of Texas at Austin
Professional Memberships
State Bar of Texas
Admitted to practice in U.S. District Court Northern & Southern Districts (TX)
L. Clifford Davis Legal Association
J.L. Turner Legal Association
Black Women Lawyers of Tarrant County
Tarrant County Bar Association
Tarrant County Bar Foundation
Dallas County Bar Association
Texas Trial Lawyers Association
Texas Criminal Defense Lawyers Association
Tarrant County Criminal Defense Lawyers Association
Awards and Recognition
Black Women Lawyers of Tarrant County - L. Clifford Davis Legal Excellence Award July 2011
Santa Fe Youth Services Believing in Youth - Hometown Hero Award May 2011
About Valerie
Valerie enjoys the public service and community work that she does through various organizations. It is her way to give back to the community in other meaningful, non-law related areas.