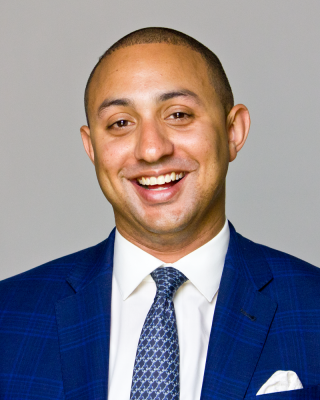 Michael T. Sterling
Michael T. Sterling is an experienced trial lawyer, former Assistant United States Attorney, and former senior Advisor to the Mayor of Atlanta. He is committed to representing clients in criminal matters, civil rights, discrimination, complex commercial and contract cases, and other litigation matters.

Michael has represented numerous political figures, celebrities, and has handled high profile cases with intense media coverage. Michael is a regular contributor on Court TV and his advice is relied on by a diverse audience of individuals. He is committed to obtaining the best results for his clients and takes on each case as a personal battle to do the absolute best for those who have entrusted him with their representation.
Why He Cares
Michael grew up in Southeast Texas and is a first generation college graduate. His parents took him to church nearly every night of the week and that small church on Magnolia Street in Beaumont, Texas prayed for him all the time. He hears and remembers those prayers during every milestone and success in his life.
There was also always someone there stepping up to help make a difference in his life – his third grade teacher, his 9th grade Debate Coach, a State Representative named Al Price and so many others who took time out of their lives to help a kid in their community. These people taught Michael that the best and only way to pay back their sacrifices was for him to do the same for others.
The law is Michael's way of doing that and he considers representing the interests of so many people in their time of need is a high honor and a sacred responsibility. He understands that every time he takes a case, someone is trusting him with something especially important to them and remembers those prayers and the help that others gave to him.
His mission is to fight as hard for others as those community mentors did for him.
Education
Juris Doctorate: Thurgood Marshal School of Law, 2007, summa cum laude
Undergraduate: Morehouse College, BA Political Science, 2004
Professional Memberships
Georgia Bar Association - Member
Illinois Bar Association – Member
Youth Enhancement Services – Member, Board of Directors
Texas Southern University, Thurgood Marshall School of Law, National Alumni Association – Board Member
Georgia Trial Lawyers Association – Member
ATL Justice Lawyers – Member and Spokesperson
Awards and Recognition
Fulton County Daily Report Rising Star 40 Under 40 Lawyers 2015
Creative Loafing – Atlanta's 15 People to Watch 2015
National Urban League of Greater Atlanta Political Advocate Award
Black Enterprise's Modern Man: "Atlanta's Public Servant"
Texas Southern University Alumni, Golden Triangle Chapter, Outstanding Alumni Award
Lead Atlanta, Class of 2013
About Michael
Michael T. Sterling is a committed father and husband. He enjoys waking his three children up to get them breakfast and ready for school before he heads to court rooms across the country. Michael enjoys teaching his six-year-old daughter tennis, watching movies with his 2 year and 8-month-old boys, and setting aside Friday nights as date night with his lovely wife, Eva Sterling.