Attorney Larry Taylor Winter Weather Interview with CW 33 Ron Corning.
February 2021
Larry Taylor of The Cochran Firm Texas discusses the tragic events of the freeze of 2021. Mr. Taylor also talks about possible liability of behalf of the utility companies.
Cochran Law Firm helps settle Ryan Twyman case in LA County
Family of sisters killed at Texas A&M-Commerce sue university.
The mother of two women who were killed in a Texas A&M University-Commerce dorm room in February is suing the university because the school won't provide details about the investigation of the fatal shootings, the family's attorney announced Tuesday.
The women's mother has been unable to get information from the school about the investigation into the fatal shootings, according to the complaint.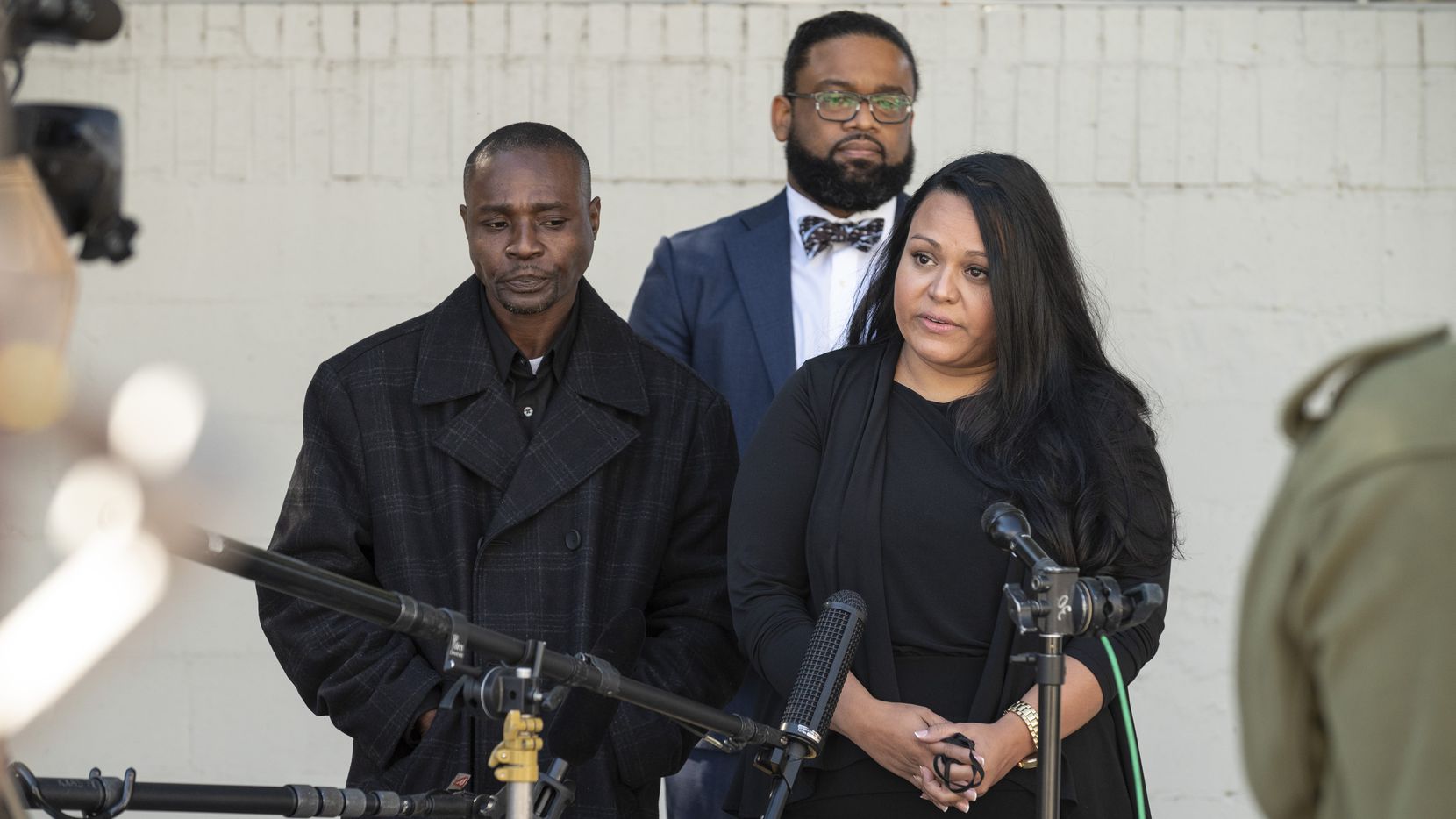 Attorney Larry Taylor, background, listens to Timonthy Matts, left, and Vanessa Calderon, right, the parents of Deja and Abbaney Matts, speak about their lawsuit against Texas A&M University-Commerce after their daughters were killed in a dorm room in February, on Tuesday, Dec. 08, 2020 in Dallas.(Ben Torres / Special Contributor)

The mother, Vanessa Calderon, has made several unsuccessful attempts to get information about the investigation that was conducted after the death of her daughters, according to the complaint.
"Most parents would agree when you send your kids off to college, you expect them to be safe living on campus in their dorm room, but that wasn't true for our daughters," Calderon said at a news conference Tuesday. "I can't imagine that any parents wouldn't want to know what happened and wouldn't demand answers."
A spokesman for the university said Tuesday that it does not comment on pending litigation.
Abbaney Matts, 20, and Deja Matts, 19, were found fatally shot at the Pride Rock residence hall just after 10 a.m. Feb. 3.
Abbaney Matts and her 2-year-old son had been visiting Deja Matts, who was a freshman at Texas A&M-Commerce. The child was wounded but survived.
Abbaney Matts' ex-boyfriend, Jacques Dshawn Smith, was arrested a few days after the shooting on a capital murder charge. Police records show he had attacked her a week before the shooting. He was later accused of killing a man in Denton.
Smith, 21, was in the Hunt County jail Tuesday awaiting trial on a charge of capital murder of multiple persons after pleading not guilty in May, court and jail records show. It's unclear whether a trial date has been set.
The complaint, which was filed in state court in Hunt County on Oct. 23, is a motion for pre-suit discovery, meaning that the family expects to use information obtained from the university to determine whether an additional lawsuit should be filed or a settlement should be pursued.
Abbaney Matts (left) and Deja Matts(Facebook)
Calderon has asked the university to turn over documents from the investigation, campus and residence hall safety protocols, security camera footage of the incident, witness statements, past complaints about campus and dorm security, past criminal reports filed by dorm residents and details about past violent crimes reported on campus, according to the complaint.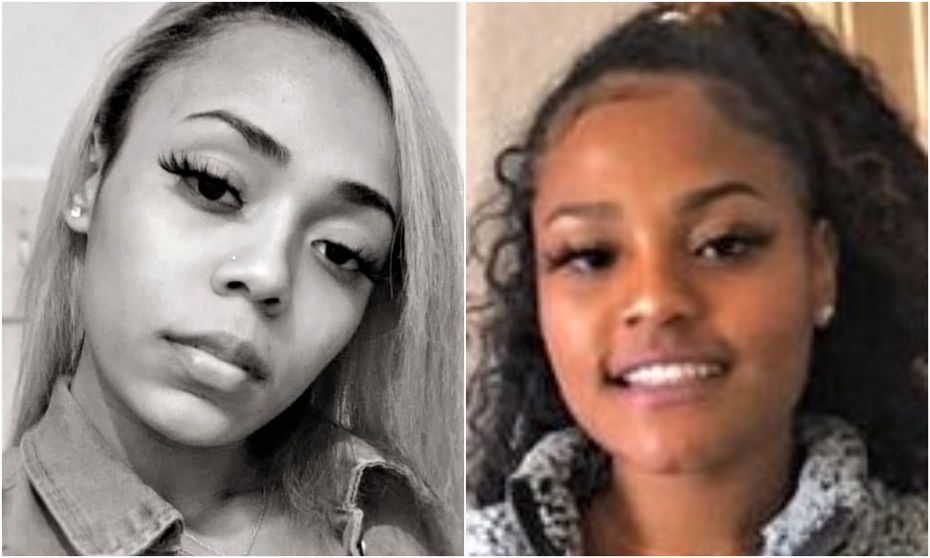 Larry Taylor, a lawyer with the Cochran Firm in Dallas who is representing Calderon, said the family has "not received any cooperation" from the university about what took place the day of the women's death.
"We want to make sure that if we do need to go forward with this lawsuit, that we have good, solid evidence as far as what took place that night," Taylor said at the news conference. "Right now, this family has none."

Calderon said the last year has been "a nightmare every single day" for her and the sisters' father, Timonthy Matts.
"I lay awake every night and I wonder what happened," Calderon said. "I wonder how someone was able to get in a secure building, a secure elevator, and shoot and kill both of my kids and shoot my grandson."

Catherine Marfin, Breaking News Reporter. Catherine covers breaking news at The Dallas Morning News. She is a recent graduate of the University of Texas at Austin, where she studied journalism and public relations. While at UT, Catherine served as managing editor of The Daily Texan, UT's student paper, and interned at the Texas Tribune and Houston Chronicle. https://www.dallasnews.com/news/courts/2020/12/08/family-of-sisters-shot-and-killed-at-texas-am-commerce-file-suit-against-university/
catherine.marfin@dallasnews.com @catherinemarfin
LA County to settle death of Ryan Twyman, man shot 34 times by deputies, for close to $4M
LOS ANGELES – Los Angeles County leaders approved a $3.9 million settlement of a federal lawsuit brought by the grieving family of Ryan Twyman, an unarmed man from Compton who was shot and killed by deputies in Willowbrook.
The deadly June 2019 shooting took place long before COVID-19 closures and worldwide protests calling for the end of systemic racism. Deputies with the Los Angeles County Sheriff's Department shot Twyman a total of 34 times into the Kia Forte the 24-year-old Black man was in.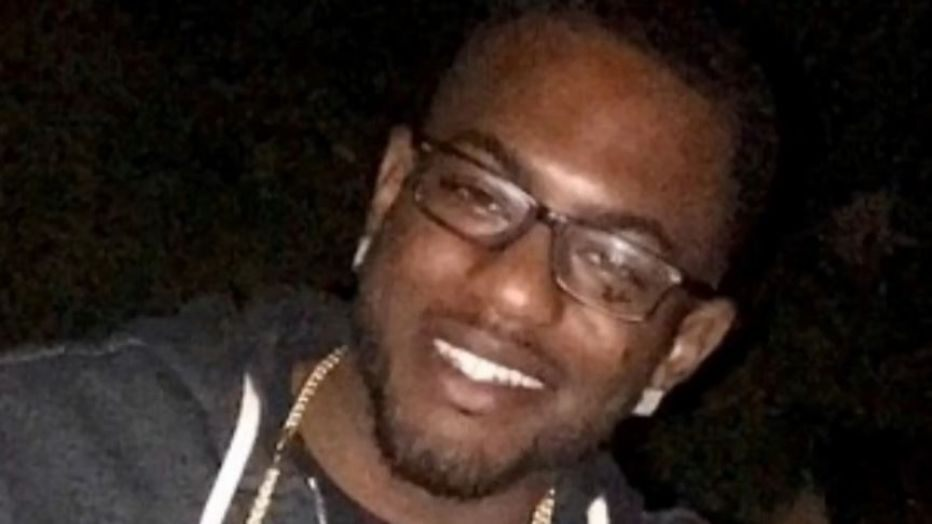 ASD was looking for Twyman in connection with allegations of possession of stolen firearms, which had been found in his home months prior. When deputies were tipped that he was in a Willowbrook apartment parking lot, they approached the Kia he was in.
Willowbrook shooting
Little did the attorneys representing Twyman's family knew, the 24-year-old's death would prompt demonstrators across Southern California to chant his name, along with George Floyd and Breonna Taylor, during the May and June 2020 protests.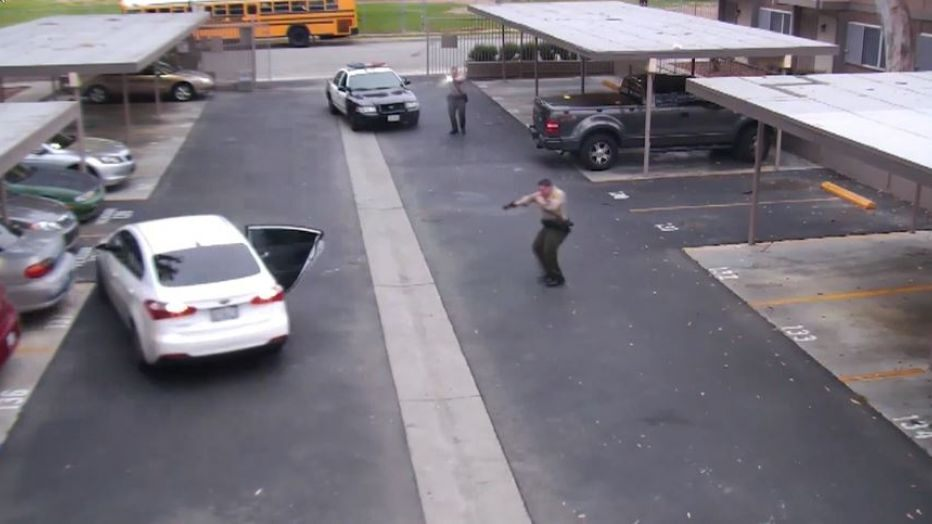 FOX 11's Christina Gonzalez asked Twyman's family attorney if things were changing. Yes, but slowly, says the Cochran Firm's Brian Dunn, who represented the Twyman family. Dunn had worked cases similar to the Twyman shooting for about 25 years.
"We get less calls for deadly shootings " Dunn explains, adding that LAPD homicides against African Americans have decreased.
Dunn also says that for the first time, he is beginning to see jurors who identify as older white men do not automatically side with law enforcement. Dunn even shares with us that when he interviews officers accused of shooting a person to death, he is beginning to see genuine remorse from them.
Dunn said while the mentality of deadly use-of-force is not changing "quickly enough," it is, however, changing.
His message for those frustrated with the lack of change and justice?
"Continue doing what you are doing. It makes a difference," Dunn said.
He also said to don't despair and that the wheel of justice is moving, even if it's not moving quick enough.

Videos
From Our Youtube Channel